Feature archive
The new Astro Cafe on the summit of Mount John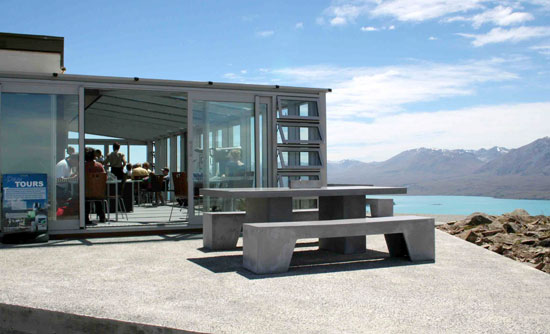 Earth and Sky operate tours of the Mount John Observatory. A recent addition to their operation is the Astro Cafe at the summit of Mount John. The views from the cafe are second to none, with uninterrupted views of the surrounding lakes, mountains and village all available from the comfort of a cafe table - inside or out.
Placing a building on the summit of Mount John is no easy feat. With seasonal winds often exceeding 100km/h and winter snows that can add tonnes of weight to a roof, a structure at the summit has to be built strong to survive.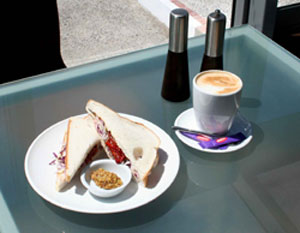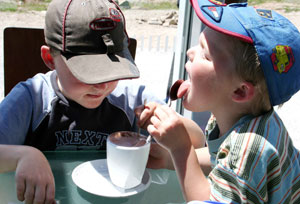 The Astro Cafe is both strong and elegant. The glass walls and ceiling enhance the surrounding landscape and allows both the day and night sky to be viewed from within.
In keeping in theme with Earth and Sky's primary activity of providing day and night tours of the Observatory and giving visitors the opportunity of viewing either the day or night sky through strong telescopes, a small telescope stands in the cafe for visitors to view the surrounding terrain in great detail.
In addition to legendary coffee, tea and chocolate, ham sandwiches, desserts and biscuits are also available.
While many of the cafe's visitors will attend simply for the view, food and company, many others will visit as part of a memorable tour of the Observatory with Earth and Sky.
In addition to operating throughout the day, the cafe is also available for hire as a catered evening venue.
View our Feature Archive for past features on Lake Tekapo
© Copyright Tekapo Tourism Ltd