White Water kayaking course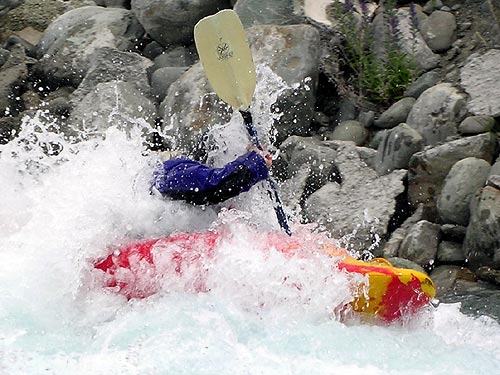 Several times a year the power of the water stored behind the Tekapo dam is released for the sole purpose of recreation. For in the normally dry head waters of the Tekapo River, only a short distance behind the village, lies the Tekapo White Water Kayaking Course.
Built in association with the then Electricity Corporation of New Zealand, the Tekapo White Water course provides the adventure seekers with thrills and excitement many travel the world to experience.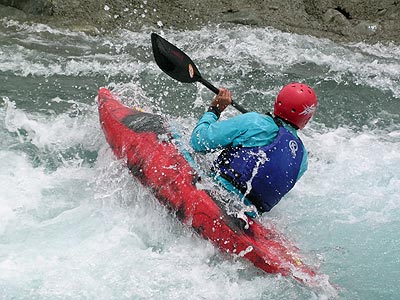 As Lake Tekapo is a hydro storage lake, the Tekapo River is normally bypassed, with water exiting the Lake Tekapo via the Tekapo-A power station and flowing down a series of hydro canals and hydro dams of Meridian Energy's Waitaki Hydro Power Scheme to the sea.
Several times a year, by prior arrangement, the Tekapo dam under State Highway 8 is opened to allow water to flow down both the Tekapo River and the Tekapo White Water Course.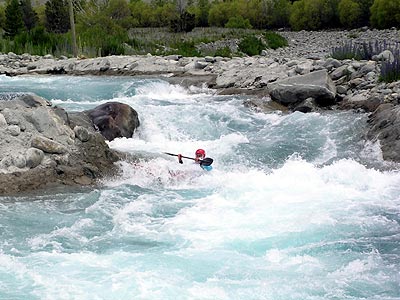 Unlike many stretches of white water, the dam is used to control the flow of water down the river and gates at the entrance to the white water course, the percentage of water drawn off the river.

Events run on the course may vary in their difficulty throughout the day as the flow of water is increased in stages using the dam.
For the white water course to operate, the upper section of the Tekapo River, above the Tekapo-A power station also flows, attracting those wishing to experience a natural river with Lake George Scott at the end to allow safe exiting of the river.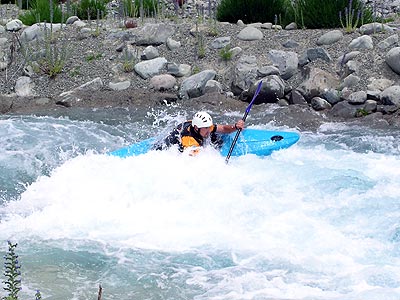 The Tekapo White Water course is operated by the Tekapo White Water Trust, a group of enthusiastic volunteers based throughout the country.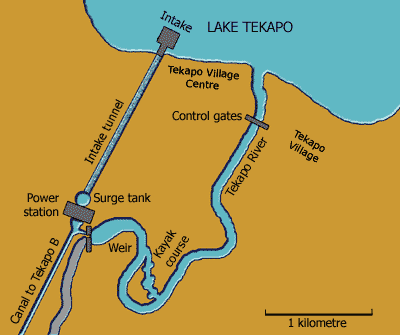 See our events page for scheduled operations of the White Water Course.
See our hydro page for more information on the Tekapo-A power station.
Pack a picnic lunch and head for Tekapo during a scheduled flow to experience fun and excitement in the Mackenzie.
View our Feature Archive for past features on Lake Tekapo
© Copyright Tekapo Tourism Ltd