New lift for Roundhill Ski Area

Lake Tekapo's Roundhill Ski field is preparing for an influx of adventurous skiers and snowboarders with the building of its new rope tow, named the Heritage Express, to the top of the Two Thumb Range.
Roundhill's slopes are already popular with international ski teams, families and tourists, but for the 2010 ski season, the more adventurous will be attracted by the installation of a new rope tow, opening up access to over 600 vertical metres of exciting snow slope, a four-fold increase in the assessible altitude at Roundhill.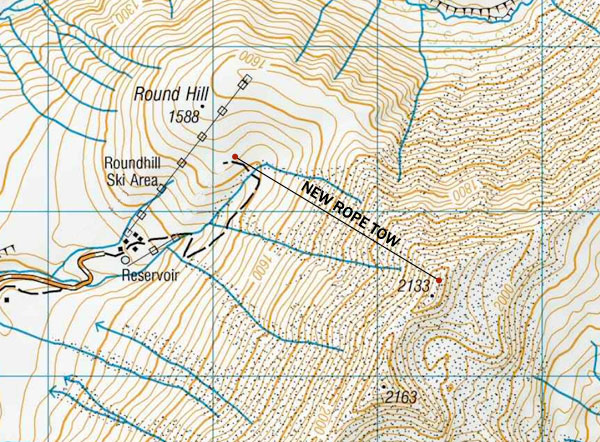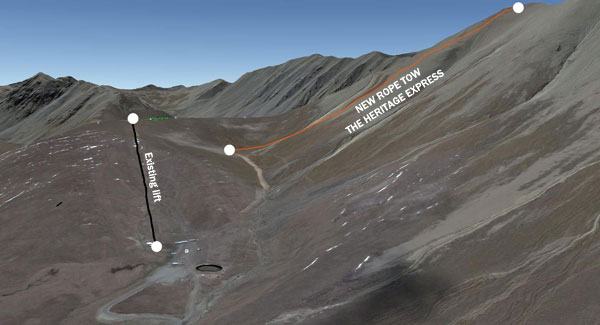 Such is the altitude of the new tow's top pulley station, that panoramic views from the Southern Alps through to the Pacific Ocean will be possible.

Statistics

Base elevation:

1350m

Highest lifted point:

2133m

Vertical rise:

783m greatest in NZ

Terrain:

550 hectares
---
Construction of the new tow is currently underway.
Below is a series of images sent to us by the construction team at Roundhill Ski Area.
New images will be added as the project progresses.

Surveying of the new rope tow line begins.
The altitude provides a great view of the existing Roundhill Ski Area below and provides an idea of just how impressive the new snow slope will be.


A helicopter drops off the construction team at the site of the rope tow's top station, near the summit of the 2133m peak

Waiting for the next load.
Mt Arrowsmith, 37km away, is visible on the skyline.

The first load gains altitude as it's carried above the slopes of Roundhill Ski Area.

A load is dropped

The foundations for the top station are dug.
On a clear day, views out to the Pacific Ocean, south of Timaru, will be possible from the top of the tow.

A tower is installed

The lift line's towers are installed and the bottom station (not shown) is now being worked on.

Impressive - bring on that snow.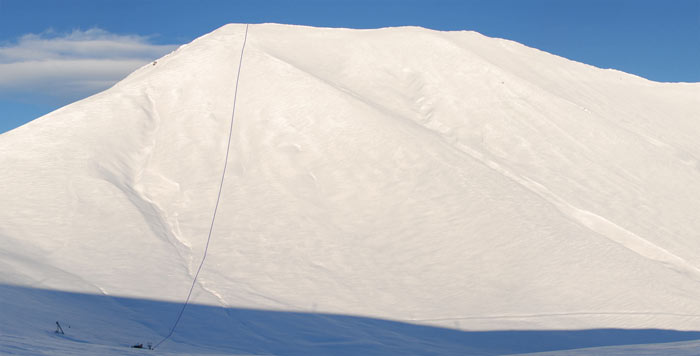 With the new snow of winter arriving, the recently completed Heritage Express waits for its passengers
(Lift line traced over to better indicate the line)
View our Feature Archive for past features on Lake Tekapo
© Copyright Tekapo Tourism Ltd