Roundhill Ski Area

Located on the Tekapo side of the Two Thumb range, Roundhill Ski Area has superb views of Mt. Cook, Lake Tekapo and the Mackenzie Basin.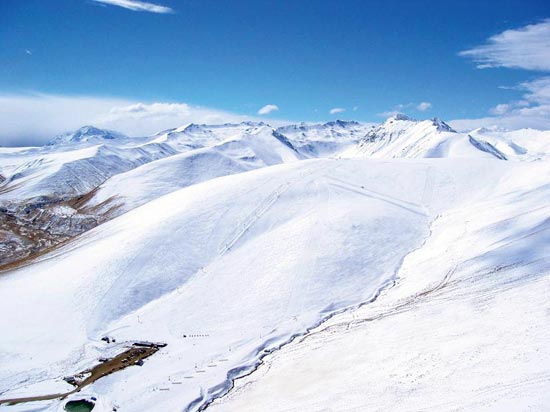 Roundhill is the ideal place to try skiing or snowboarding for the first time, with a huge beginners slope serviced by 2 beginner rope tows and a platter lift. The wide slope and gentle pitch makes it easy and fun to get up and going. We have expert ski and board instructors on hand if required with group lessons and private lessons available
Once you've mastered the basics or if you're looking for something more challenging you can head up the 1.2km T-Bar and make the most of the wide undulating intermediate runs, with lots of fun, rolling terrain and a pitch that's exciting but not intimidating.
New for 2010 is the Heritage Express Rope Tow with an elevation of 2133m its  1440m long and has 632m vertical rise, this gives access to the Two Thumb range and some of the best terrain in NZ. Big mountain skiing and riding has come to Roundhill!

Discover why Roundhill Ski Area is great family fun and a summer training location for several Northern Hemisphere ski teams.
Roundhill has over 350 sets of ski hire and snowboard packages for all ages. Snow making facilities ensure enjoyable skiing and snow boarding, even when the heavy snow falls are delayed.
Contact details
Address:
Off Lilybank Rd. Eastern side of Lake Tekapo
Postal:
PO Box 138, Lake Tekapo
© Copyright Tekapo Tourism Ltd