About us - Tekapo Tourism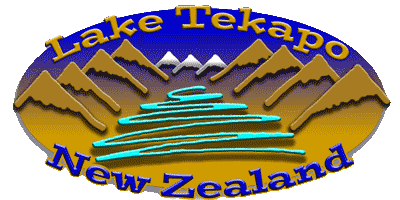 Tekapo Tourism is a small, private business formed by husband and wife team, Greg and Bridgit Knowles, with the simple goal of promoting Lake Tekapo and the Mackenzie Country to the rest of New Zealand and the world via a web site.

Tekapo Tourism's presence is a web site only. It has no employees and is therefore unable to provide the services of a dedicated information centre.
This web site has been designed as an information site with the aim of containing large quantities of information as an alternative to hundreds of links to Tekapo related web sites.
Having grown up in the Mackenzie, Greg loves the scenery and people of the Mackenzie Country.
Originally a marine electronics engineer, Greg has travelled the world in that role, but continued to recognise the Mackenzie Country as one of the world's best kept scenic secrets.
Upon his return to New Zealand in 2001, Greg established this web site to further advertise the fact.
Almost all of the images used on the site have been captured by Greg over the past 20 years.
The site is operated as a not-for-profit business and therefore a low cost service to those listed on the site.
An emphasis has been placed on making a visit to the website an informative, enjoyable and easy experience.
Bridgit's background is in the travel industry as a wholesale travel agent. During her time within the industry her long term goal was to bring visitors to New Zealand, rather than send New Zealanders overseas.
Tekapo Tourism is currently establishing itself to provide visitors to the Mackenzie and New Zealand, with information and a comprehensive choice of accommodation, transportation and activities.
Regretfully Tekapo Tourism is not an Information Centre and is unable to provide bookings for accommodation or activities. We encourage visitors seeking accommodation information to contact the providers directly through the e-mail address for each provider listed on the accommodation pages.

Huge volumes of email enquiries forced us to remove our "contact" page and email addess several years ago. We now are only able to answer queries about this web site.
For enquiries regarding the web site you can email
Address is not a link. Please enter it manually.
We have busy full time jobs in other fields, so replies may take take several days.
If you feel you have a business related to Lake Tekapo that would benefit from addition to this web site, please visit our advertising page.
As a private, not for profit, business, our images are not royalty free or available for free give away. This is a service often provided by tourism organisations with local government funding.
We hope that you enjoy our site and add it to your bookmarks/favourites to visit us regularly.
Greg and Bridgit Knowles.
Tekapo Tourism Ltd.
© Copyright Tekapo Tourism Ltd