Mackenzie Alpine Horse Trekking
The friendly staff at Mackenzie Alpine Horse Trekking offer a variety of horse treks in the local Tekapo area. A selection of treks is available to suit the many requirements of Mackenzie Alpine Horse Trekkings's customers.
If your time is limited, why not take a 1-3 hour trek amongst some of New Zealand's most spectacular and natural landscape.
If you're looking for an activity for you and a group of friends, why not spend a weekend that includes a horse trek.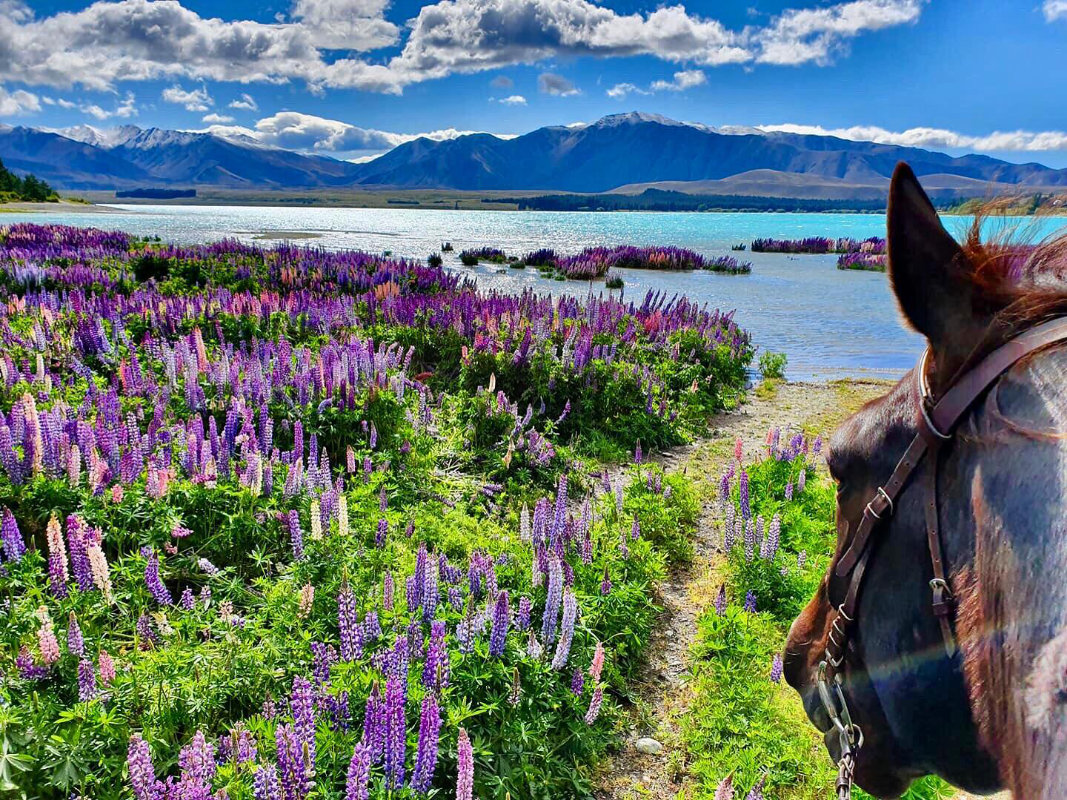 1/2 Hour
An easy ride through a pine forest. This is suited for nervous beginners and children.
$60 per person

1 Hour "Lake View"
Consists of a gentle trek through larch and pine forest to the leading south ridge of Mt John, with fantastic views of Lake Tekapo and surrounding station country, then a gentle wander down hill to the lake and finally walking back through oak, silver birch and pine forest.
Adult $100, Child $90

2.5 Hour "Mountain Top"
A stunning ride around the base of Mount John with a breathtaking view of the lake and, from the top of the North end of the mountain breathtaking views of the Alps and the huge expanse of the Mackenzie Country.
Adult $180, Child $160



4 Hour "Glacier Country"
Depending on the weather, this is a ride that takes in the other rides features, but you get the chance to travel on horseback to Lake Alexandrina on the western side of Lake Tekapo.. You will appreciate how harsh this land must have been to the early settlers whilst traveling back across this part of The Mackenzie Basin. An absolute must for camera enthusiasts.
$250 per person
(Minimum 2 persons)



© Copyright Tekapo Tourism Ltd